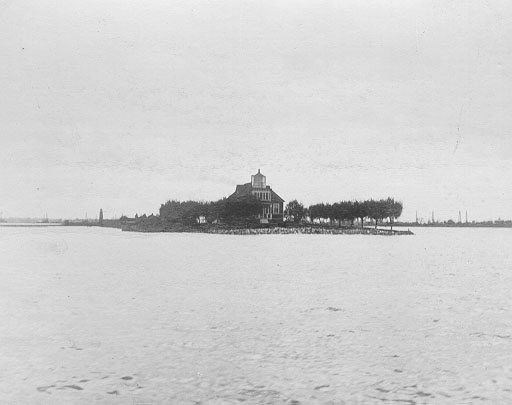 Grassy Island North Channel Front Range Light c.1904
GRASSY ISLAND NORTH CHANNEL RANGE LIGHTS
The front light is in 3 1/2 feet of water, near the northerly end of the flats lying to the northward and westward of Grassy Island, Michigan. The rear light is in 5 1/2 feet of water, 2,000 feet S. 27* 20'W in rear of front light.
State: MICHIGAN
Location: Detroit River Nearest City: Detroit
County:
U.S.C.G. District: 9th
Year Station Established: 1897 (Both lights)
Existing Historic Tower:
Previous Tower(s):
1. Construction Date:
Description:
Fate/Disposition:
Modern Tower?
Existing Sound Signal Building?
Existing Keepers Quarters?
Other Structures:
Current Use:
Owner/Manager:
Open to the Public?
Non-NPS Web Site: NO
National Register Status: Name of Listing:
On State List/Inventory? ; Year Listed:
Miscellaneous: